International Workshop on Data Mining for Design and Marketing 2006 (DMDM2006), December 18, 2006.


We have 10 accepted papers out of 37 submissions. Workshop program is available now!!
Date: December 18, 2006
DMDM 2006 will be held in conjunction with the 2006 IEEE International Conference on Data Mining (ICDM'06) Hong Kong Convention and Exhibition Centre, Hong Kong, China, 18-22 December 2006.


Recently the environment that enterprises face has become more and more competitive. It is necessary for them to change themselves to achieve sustainable competitive advantages. Therefore, they must understand consumer behavior in detail, actualize consumer needs, create goods or services corresponding to these needs, and give consumers information about their goods or services so that they continue to be a going concern. However, it has become more and more difficult for enterprises to do this completely because of the diversification of consumer needs, acceleration of product lifecycles, and information flood due to Internet diffusion. So enterprises must re-think their foundations such as business processes and visions. Information technology such as data mining plays an extremely important role in these changes. The aim of this workshop is to discuss information systems to create new value from the viewpoint of design and marketing in business.


The workshop is aimed at bringing together researchers from the areas of design, marketing, and data mining. We expect to encourage an exchange of ideas and perceptions through the workshop to focus on design and marketing. Possible fundamental problems include, but are not limited to:
* Information systems for design and marketing to understand consumer behavior
* Information systems to integrate design and marketing
* New data mining application and new insights for design and marketing
* Case studies of data mining application for design and marketing
We are interested in the emergence of new business systems in the real business world, and encouraging new application of data mining. Therefore submitted papers will be evaluated from the perspectives of traditional criteria such as technical originality and prediction accuracy while also going beyond to consider creativity and applicability. Case studies that include successes and failures in designing and marketing are also welcome.

Technical issues include (but not limited to)
*Design
-social and organizational design
-system design
-network design
-product design
-servise design
-inovation and organizational change
*Marketing
-marketing science
-consumer behavior
-retailing and pricing
-advertising
-customer relationship management
-brand management
-inovation
*Data Mining
-machine learning algorithms and methods
-text and semi-structured data mining
-pattern recognition
-knowledge representation
-statistics and probability


Paper submissions should be limited to a maxinum of 12 pages in the IEEE 2-column format (see the IEEE Computer Society Press Proceedings Author Guidelines at http://www.computer.org/portal/pages/ieeecs/publications and download styles files for paper submissions at http://www.comp.hkbu.edu.hk/~wii06/icdm/?index=download ). Please submit your manuscript through the Conference workshop paper submission system at ICDM'06 website ( http://www.comp.hkbu.edu.hk/~wii06/icdm/ ). Papers will be reviewed by at least two independent experts for their originarity, significance, creativity and applicability.

The Workshop proceedings will be published by IEEE Computer Society Press, to be indexed by EI.

All accepted papers must be presented by one of the authors who must register and pay fees.


Submissions due: July 30, 2006.
New Submissions due: August 6 2006.
Notifications of Acceptance: September 8, 2006
Camera-ready paper due: September 29, 2006
Workshop day: December 18, 2006!!


DMDM 2006 Workshop Co-chairs
----------------
Yukio Ohsawa, University of Tokyo, Japan.
Russ Winer, New York University, USA.
Katsutoshi Yada, Kansai University, Japan. (Contact person)

Program Committee
----------------
Akinori Abe, ATR, Japan.
Ozgur Eris, Olin Institute of Technology, USA.
Yasuhiro Hashimoto, University of Tokyo, Japan.
Edward Ip, Wake Forest University, USA.
Wagner Kamakura, Duke University, USA.
Naoki Katoh, Kyoto University, Japan.
Eiji Murakami, Yamatake Corporation, Japan.
Olfa Nasraoui, University of Louisville, USA.
Oded Netzer, Columbia University, USA.
Jaideep Srivastava, University of Minnesota, USA.
Baohong Sun, Carnegie Mellon University, USA.
Wataru Sunayama, Hiroshima City University, Japan
Hitoshi Taguchi, Asatsu DK, Japan
Yasufumi Takama, Tokyo Metropolitan University, Japan.
Hiroshi Tamura, Hakuhodo Inc., Japan.
Xijin Tang, Chinese Academy of Science, Taiwan.




Asahi Breweries, Ltd. (Tokyo, Japan)




Hakuhodo Inc. (Tokyo, Japan)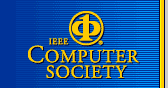 IEEE CS press is going to publish the workshop formal proceedings.
IEEE SMCS, Japan Council Chapter.
IEEE SMC, Technical Committee on Information Systems for Design and Marketing
http://www.ieeesmc.org/technicalcommittess/tc_isdm.html

Knowledge Solution. (Kobe, Japan)


DMDM 2006 has funds available to provide partially financial support to a limited number of current students sponsored by Asahi Breweries, Ltd. and Hakuhodo Inc. We provide Student Travel Awards to some student authors of accepted papers for DMDM 2006. A travel subsidization of 400 USD (a tentative plan) is granted per award.

Students wishing to apply for a student travel award should send an application with the following information.
* Your paper title and your name
* Which year in master course, doctor course or other?
* Your CV
* Name of advisor and his/her email address

Applications for a travel award must be sent by email before September 15, 2006
Applications for a travel award must be sent by email before September 20, 2006
To: yada (at) ipcku.kansai-u.ac.jp
Please use the subject line "Student Travel Award Application".

<Student Travel Award>

D. Fleder and B. Padmanabhan, "Cluster Evolution and Interpretation via Penalties."
K. Horie, Y. Maeno and Y. Ohsawa, "Designing New Product Scenarios for Patent by Human-Interactive Annealing with Pictogram."
K. Fukata, T. Washio and H. Motoda, "A Method to Search ARX Model Orders and Its Application to Sales Dynamics Analysis."
T. Nakahara and H. Morita, "A Pattern Mining from POS Data using a Historical Tree."
Y. Nishihara, W. Sunayama and M. Yachida, "Estimation System of People's Freindship and Hierarchical Relationship from Sentence Types."
L. Zhau and J. Harris, "Market Research Design on Modeling Propensity to Purchase and Market Potential: Using GIS and Data Mining as the Tools."

Congratulations!!


DMDM 2006 Website:
http://www2.ipcku.kansai-u.ac.jp/~yada/conf/dmdm06/

Katsutoshi YADA

Faculty of Commerce, Kansai University.
3-3-35, Yamate-cho, Suita-shi, OSAKA, 564-8680, JAPAN.
E-mail: yada (at) ipcku.kansai-u.ac.jp
Tel: +81-6-6368-1121(ex.5392)
Fax: +81-6-6330-3106