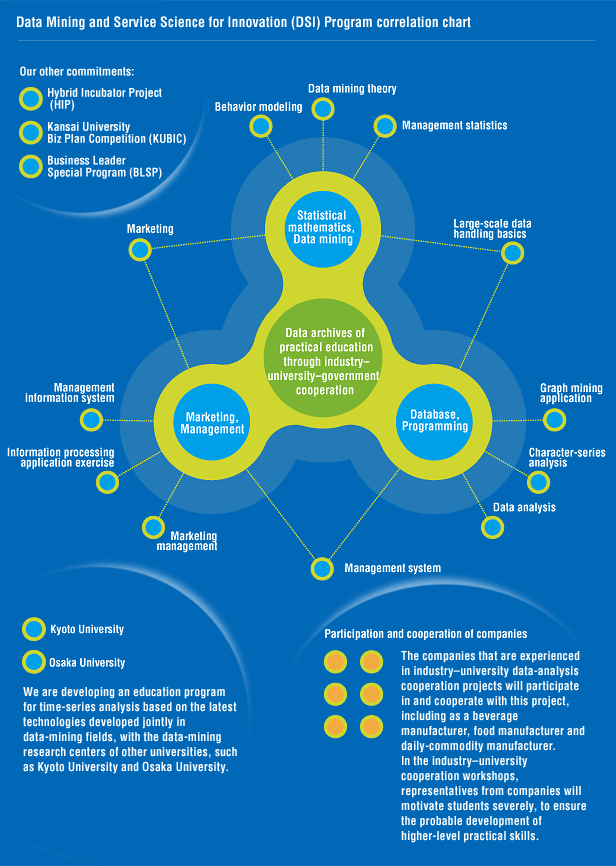 In this project, both education programs and effective materials for education are developed. In the education programs, the curricula that combine computer science and consumer behavior theories are used to develop skills that enable students to fully comprehend the dynamics of complicated phenomena on a scientific basis. The materials used in the project will be company–provided large–scale, detailed time-series data archives concerned with consumer behavior, which are processed to build an environment where the database can be used freely for education and research. After acquiring the skills to understand phenomena scientifically from these programs, students undergo practical education programs to acquire planning skills and practical skills to produce new values from newly discovered information. Based on real data provided by companies, students then propose prospective plans, which are closely screened in industry–university workshops. Through this screening, students acquire not only practical skills but also presentation skills, negotiation skills and communications skills, all of which are required for business.
Core class of DSI programs
Basic
education
programs
Advanced information processing exercise
Management information theory
Management statistics
Marketing management
Advanced
education
programs
Data mining theory
Data analysis theory
Management system theory
Marketing research
Practical
education
programs
Basic industry–university cooperation program
Advanced industry–university cooperation program
Practical service science program
Hands-on service science program
.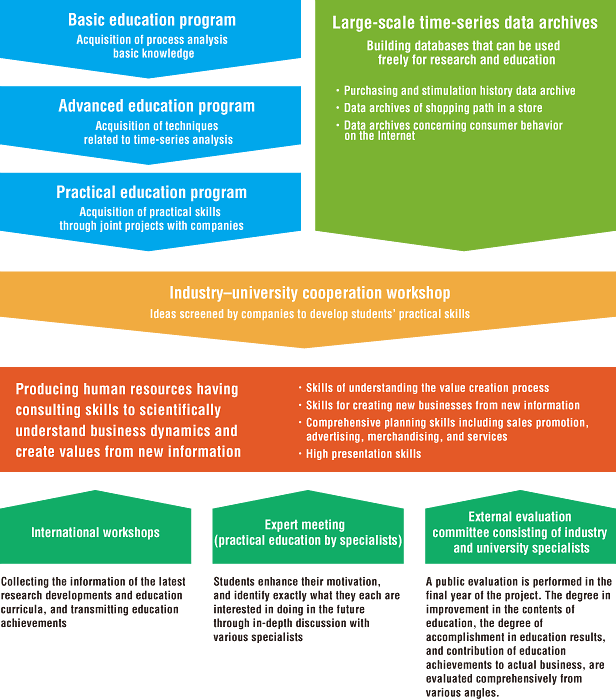 .